Binox MSP is a CRM and lead development system created by an MSP for MSPs.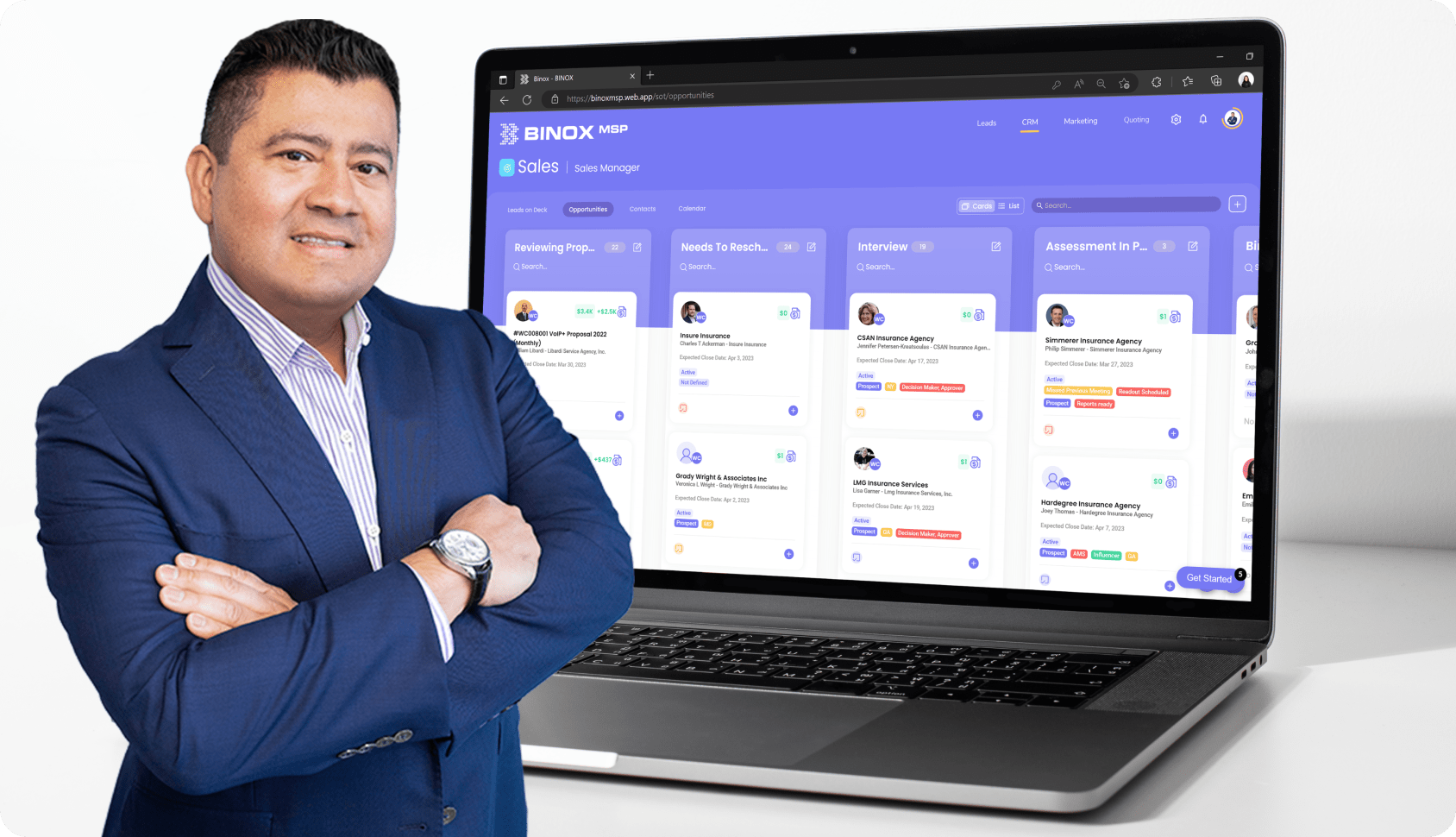 CLICHÉ OR NOT, identifying, prospecting, and persuading clients to close the deal and sign a services contract can be uncomfortable and challenging for many MSPs. Lead-generation and customer relationship management tools abound to help with the process, but they can be overwhelming.
Binox MSP calls itself the first sales CRM for MSPs and offers a one-stop marketing and sales tool designed to help MSPs gather B2B data pulled from public information. This includes human-verified records like LinkedIn profiles that are searchable in multiple ways, such as industry and geographic location. One click brings the prospect's information into Binox MSP's CRM, where automation guides users through each step of the MSP sales process.

According to Contreras, everything an MSP needs is included, such as pulling products from the PSA into the CRM for quotes as well as online resources and training.

Binox MSP integrates with ConnectWise PSA, Datto Autotask PSA, Kaseya/BMS and Synchro. It sends leads to Infusionsoft, HubSpot, and Zoho CRMs, and offers three pricing levels. The sales and leads modules can be licensed separately; the starter price for the bundled option is $179.99 per month. That includes the CRM and 500 lead credits, with 50 machine-verified or 25 human-verified leads. Single-user discounted prices are available.
Contreras' advice for MSPs? "Be intentional with your sales process. We provide all the data about a prospect so you can present an intentional sales pitch."
About Binox:
Binox is a SaaS solution built by MSPs of data, insights, and integrations to help you identify, engage, quote and close more deals all within one platform.