Streamline Your MSP Business with Microsoft Teams and Zoom Integration in Binox CRM
In today's fast-paced business environment, communication is key. With remote work becoming the norm, businesses are relying on communication and collaboration tools like Microsoft Teams and Zoom more than ever before. As a result, integrating these tools with your CRM can help your business streamline processes, improve productivity, and enhance customer relationships.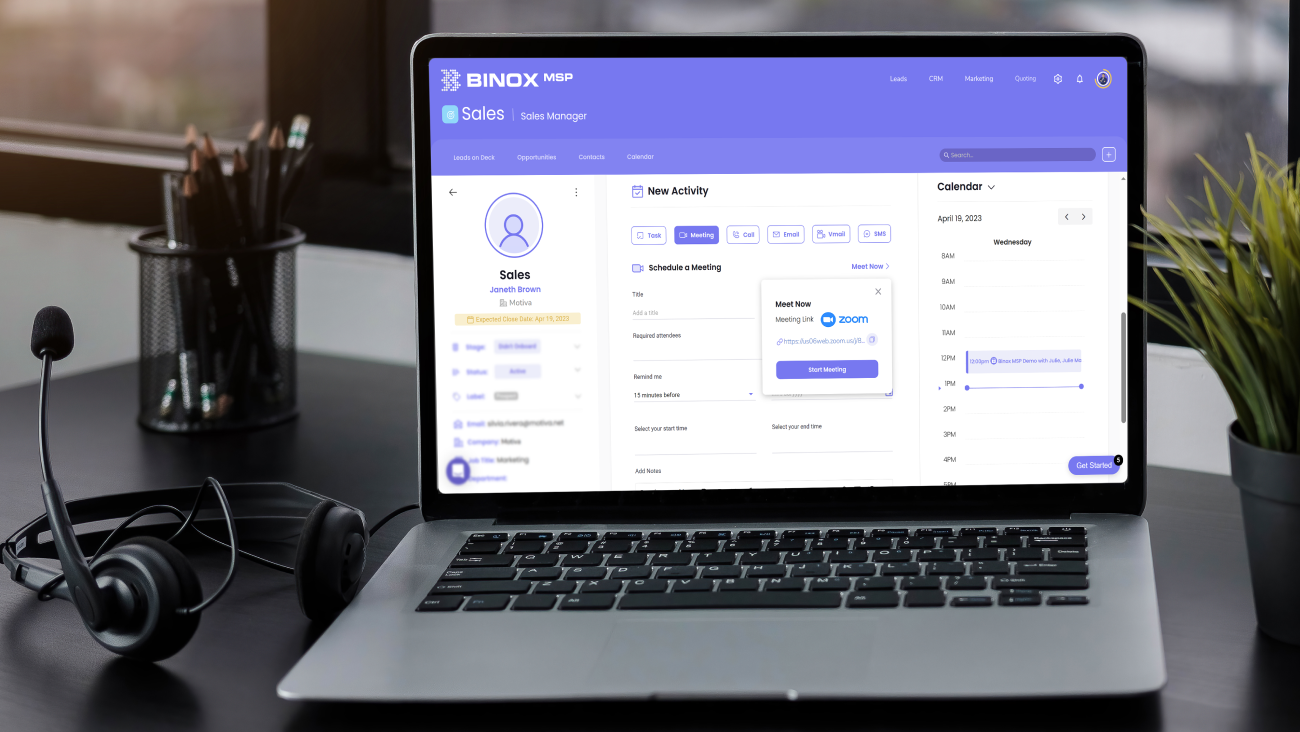 Binox CRM was built specifically for MSPs, and it offers native integrations with Microsoft Teams and Zoom. Let's take a closer look at why these integrations are so important for MSPs and the benefits they can bring.
In conclusion, integrating Microsoft Teams and Zoom with BINOX CRM can bring several benefits to MSPs. It can improve communication and collaboration, enhance customer experience, and provide better visibility and tracking.

If you're an MSP looking to take your business to the next level, we invite you to try Binox MSP for 30 days. You'll see firsthand how our CRM can improve your business processes and help you provide better services to your customers. Book your demo today and discover the power of Binox MSP.