Try our complete All in One Sales and
Marketing solution for 14 Days.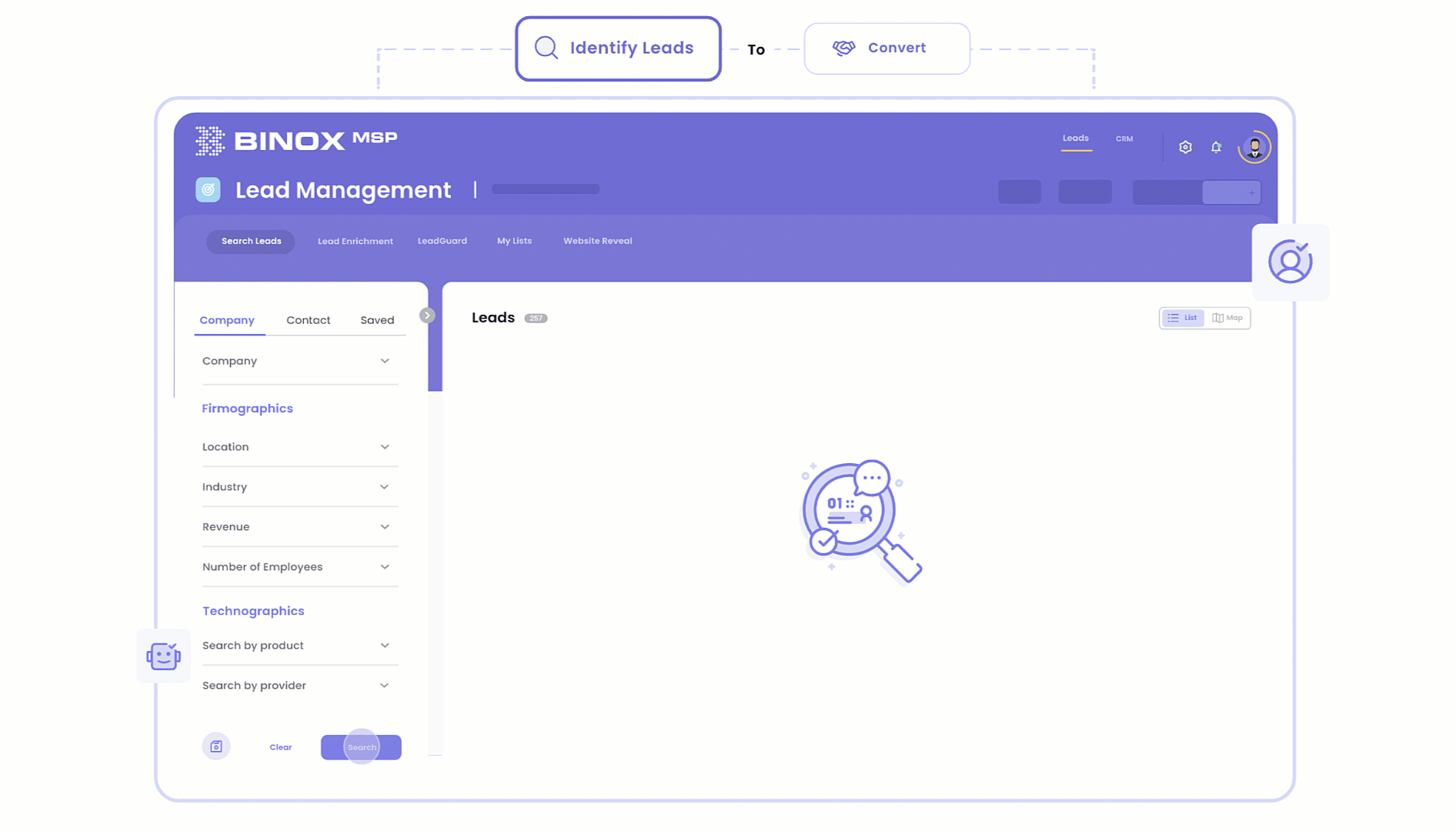 Grow your business with BinoxMSP
Binox delivers high qualify human-verified leads combined with the
sales tools to convert them into customers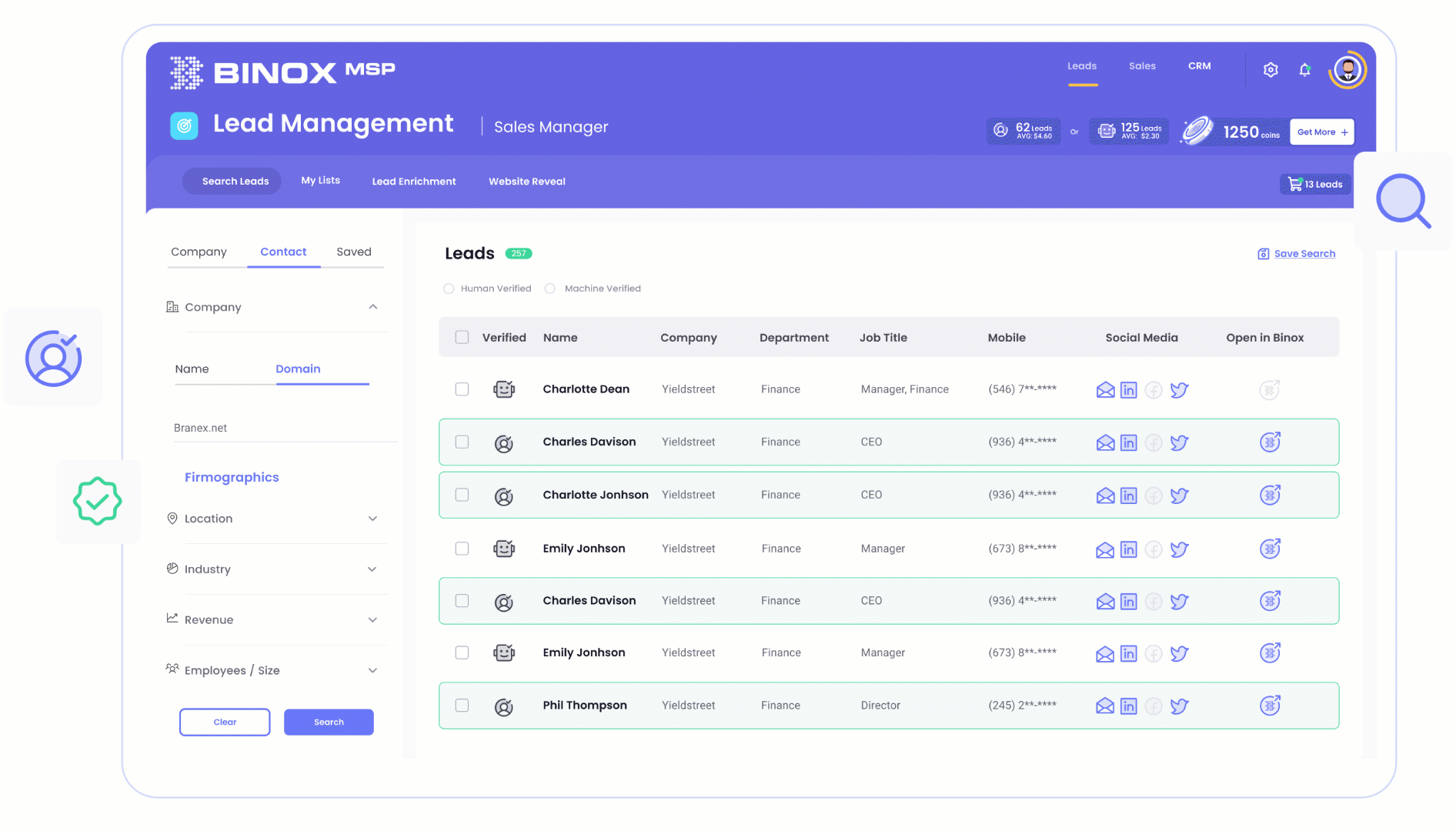 Get Human Verified Data and target highly qualified leads.
Stop wasting time scrubbing and cleaning records. And focus
on what matters the most "growing your MSP" Emails, LinkedIn
profiles, mobile numbers, direct dials, and more.
MSPs are busy handling customers' requests with no time
for sales follow-ups. Let Binox automation work for you with
a built-in phone dialer, SMS Texting, Video Email, and more.
Let our machine learning AI tell you which opportunities you should prioritize, so you can stay focused on what matters
most.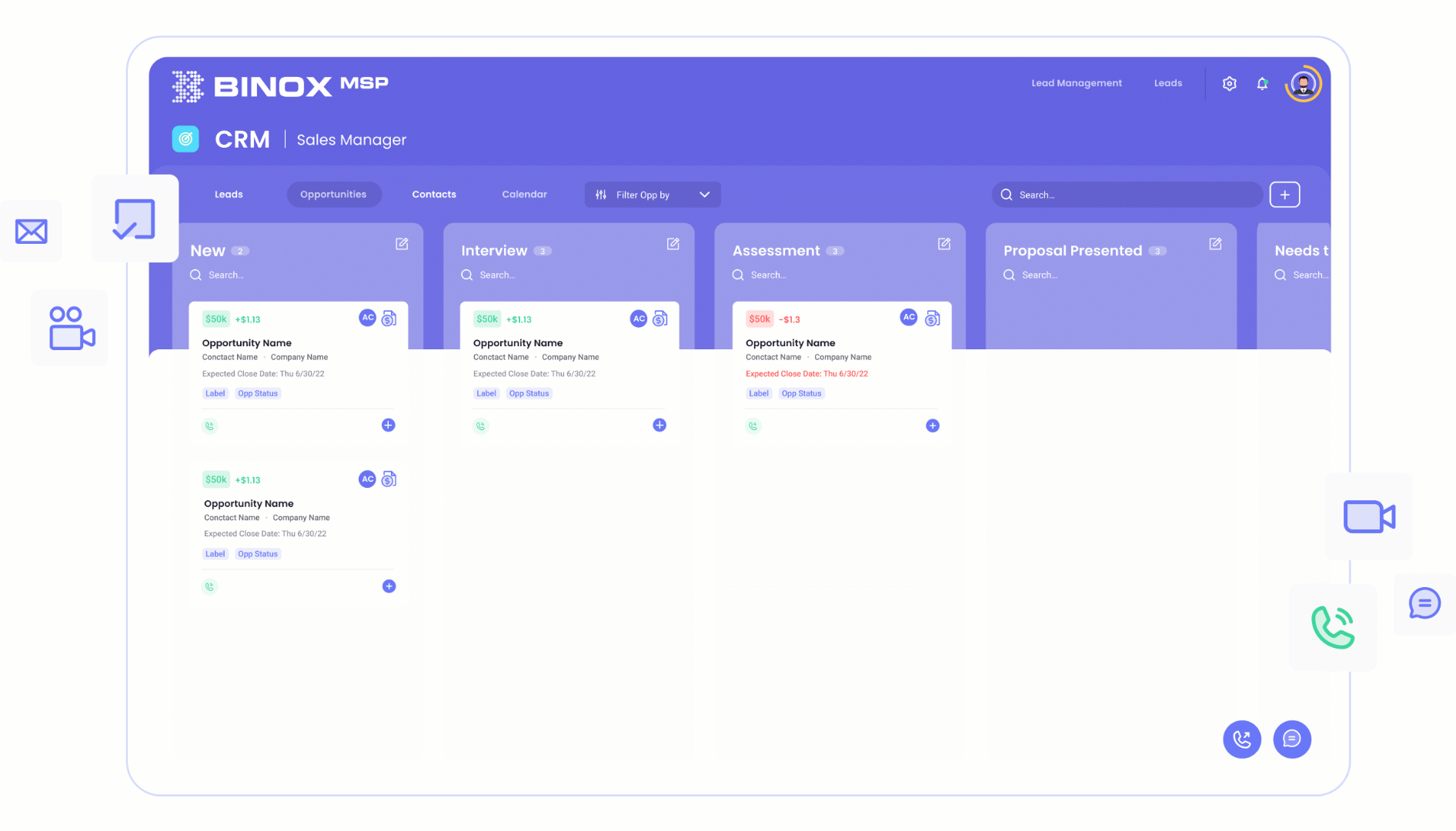 Avoid the cumbersome process of qualifying a lead. Our
Machine Learning Data will tell you who has an intention to
buy the products and services you sell. Turn your website
visitors into customers.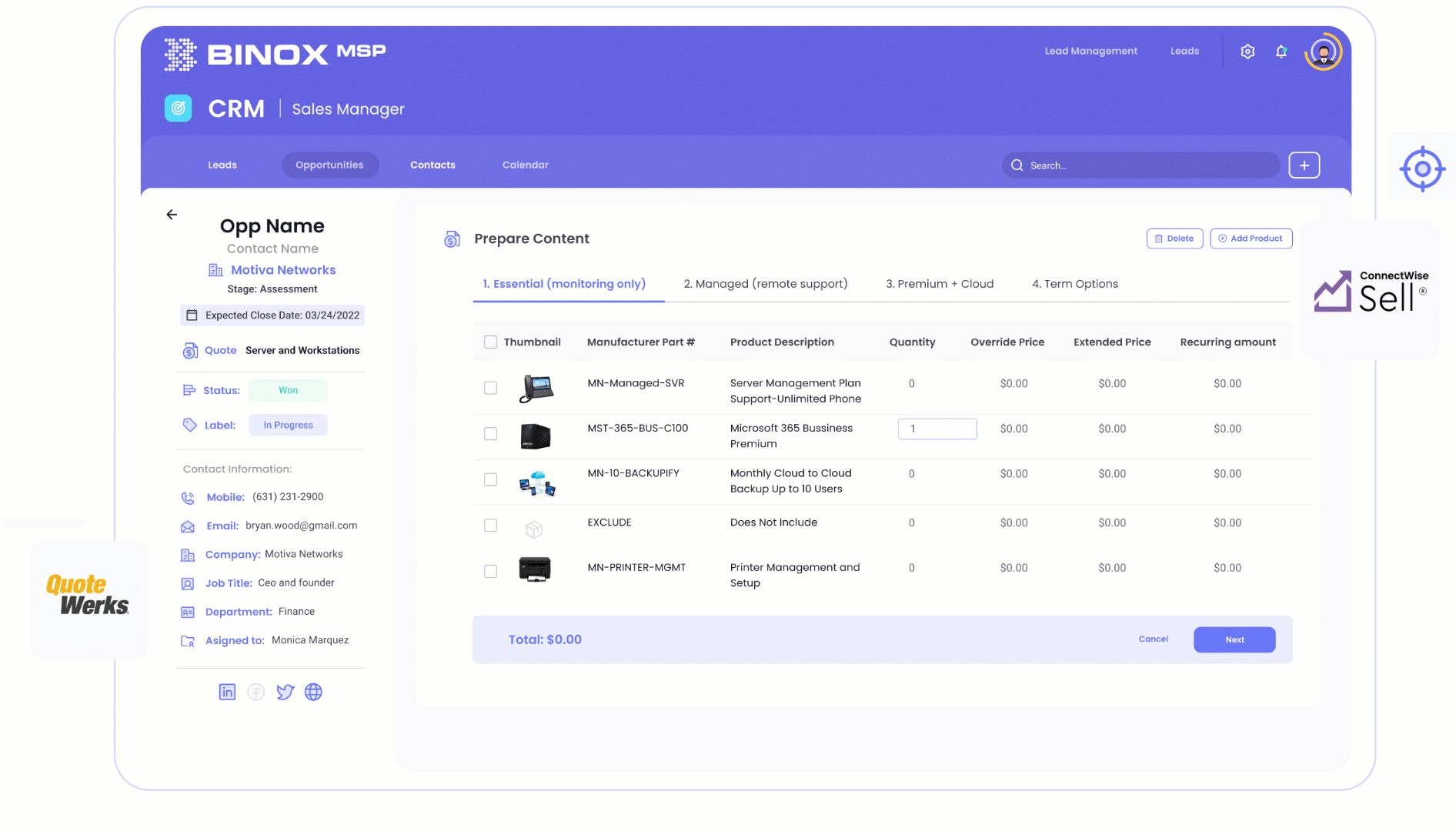 Binox's deep integrations with your current quoting tools make starting and editing a quote straightforward. No need to leave the tools you already use and love. Don't have a quoting tool? Don't worry; we've got you covered.
Can you imagine knowing what technology stack your
prospects have? Your secret weapon to a more focused marketing campaign. Technographic information in
real-time.
When you convert a prospect to a happy customer,
Binox does the rest. Our bi-directional sync with your
PSA will immediately start the billing or project so
your sales and project team can stay in their flow.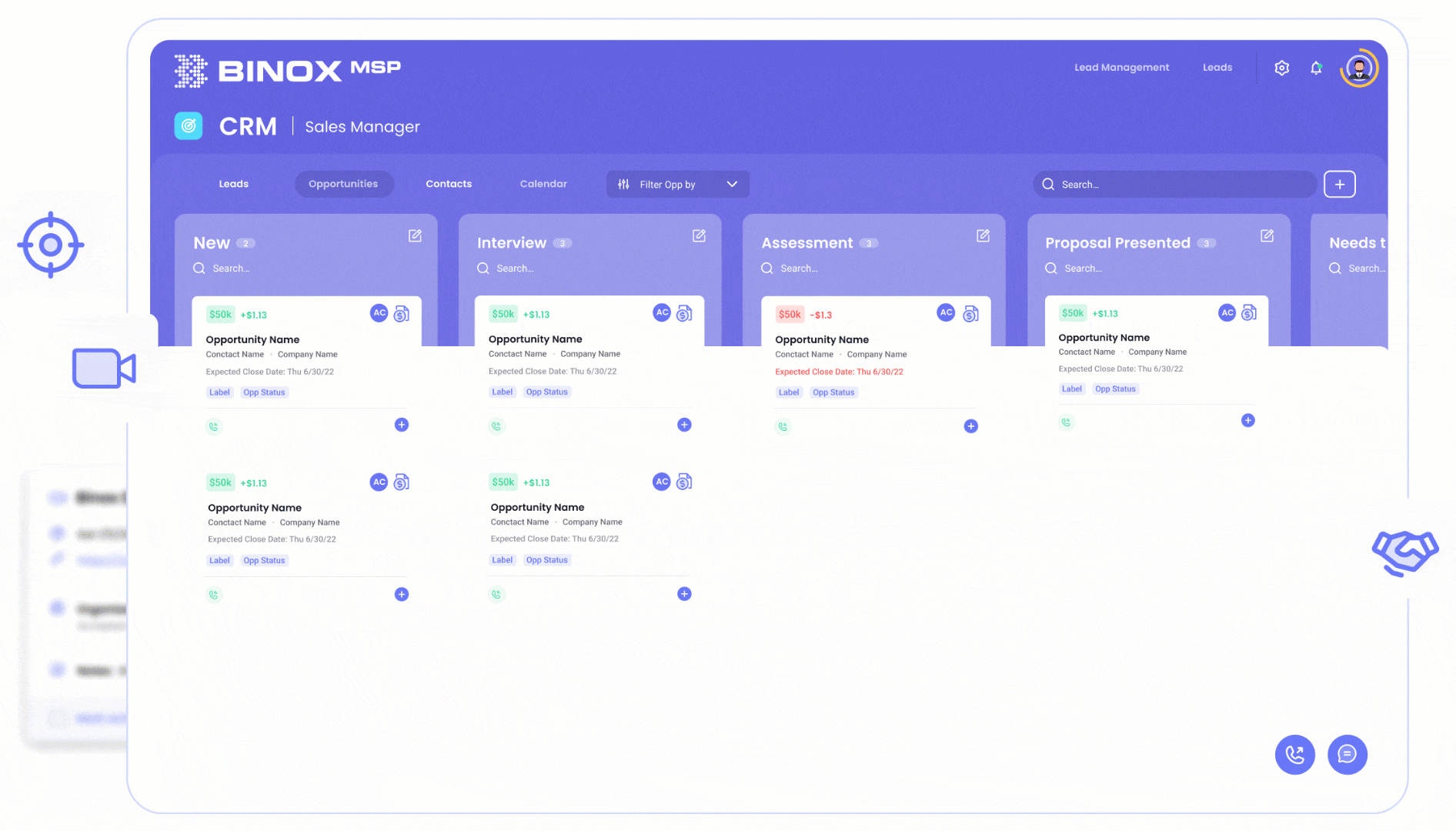 Try our complete All in One Sales and
Marketing solution for 14 Days.
"Binox MSP has simplified many marketing tasks for my business and has allowed me to monitor and maintain effective campaigns."
Carl Heiden, Heiden Technology Solutions
"I like the marketing product Binox MSP has offered, and they have delivered. And it just keeps getting more useful. Thanks!"
Jason Hiner, Certified CIO
"Their Lead search tool was great - whenever I wanted to upload more contacts into our system to market to, I was able to define who my target audience was with specific parameters and filters and I would get cleaned, legit leads. They would show all contact information for the company, information about the company, who worked there, etc. Loved this feature!"
Raine Bepler, Healthy IT
"Excellent product. Website reveals and its integration with Microsoft teams really works. The lead enrichment feature is very helpful. By providing list of leads, BINOX team helps curate those for you."
Ravi Badge, CMIT Solutions