You are now registered for our upcoming webinar.
If you'd like to have another person from your company attend the webinar, please let us know by calling (212) 845-9888 or sending us an email at info@binoxmsp.com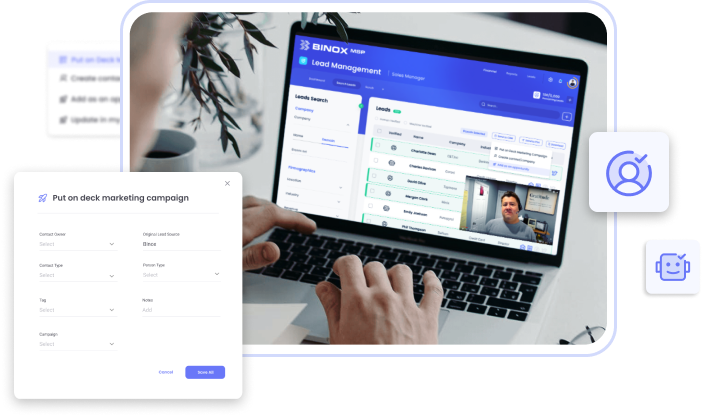 Binox improves your sales process by sourcing 95% Human verified leads that fit with your target market. While maintaining your PSA and CRM databases in sync.