Big Reveal l November 4th l 4PM EST
Meet the First
Sales Pipeline CRM for MSPs
Join me and a group of MSP influencers, as we launch our next generation MSP CRM.
We will be discussing the future of the MSP Community Tools to help increase sales.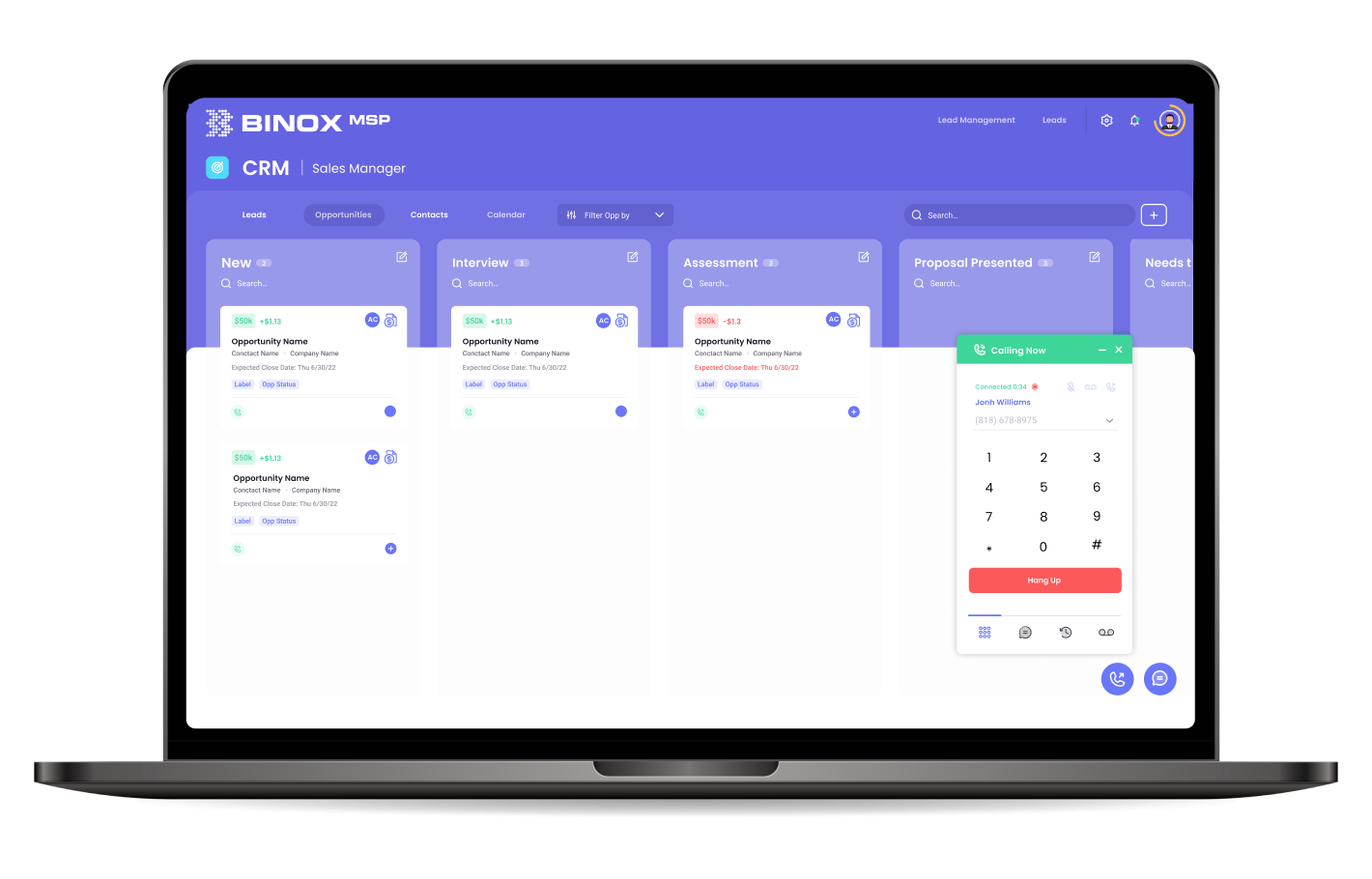 After years of frustration with the shortcomings of all CRMs
and the time and money spent trying to make it work for
our fast-growing MSP. I decided enough was enough and created the first-ever sales pipeline CRM for MSPs. If you
want to grow your business and stay focused on the sale Register for our BIG Reveal!
• How to control your own destiny during the recession.
• 3 things to implement now in preparation for next year.
• The future of Sales Tools that will make you money instead of slowing you down.
"I like the marketing product Binox MSP has offered, and they have delivered. And it just keeps getting more useful."
Carl Heiden, Heiden Technology Solutions
"Their Lead search tool was great - whenever I wanted to upload more contacts into our system to market to, I was able to define who my target audience was with specific parameters and filters and I would get cleaned, legit leads. They would show all contact information for the company, information about the company, who worked there, etc. Loved this feature!"
Jason Hiner, Certified CIO
"Excellent product. Website reveals and its integration with Microsoft teams really works. The lead enrichment feature is very helpful. By providing list of leads, BINOX team helps curate those for you."
Raine Bepler, Healthy IT
"Binox MSP was great for onboarding and we are very pleased with the lead generation search functionality. And the functionality is continually growing!"
Ravi Badge, CMIT Solutions
Binox improves your sales process by sourcing 95% Human verified leads that fit with your target market. While maintaining your PSA and CRM databases in sync.