DattoCon Now - A virtual experience
What is it: 
DattoCon NOW, a completely virtual packed with keynotes, new product demonstrations, and learning and networking opportunities.
All learning tracks are designed to arm MSPs with the tools needed to fuel business growth and foster connections within the community.
Date: October 13, 2021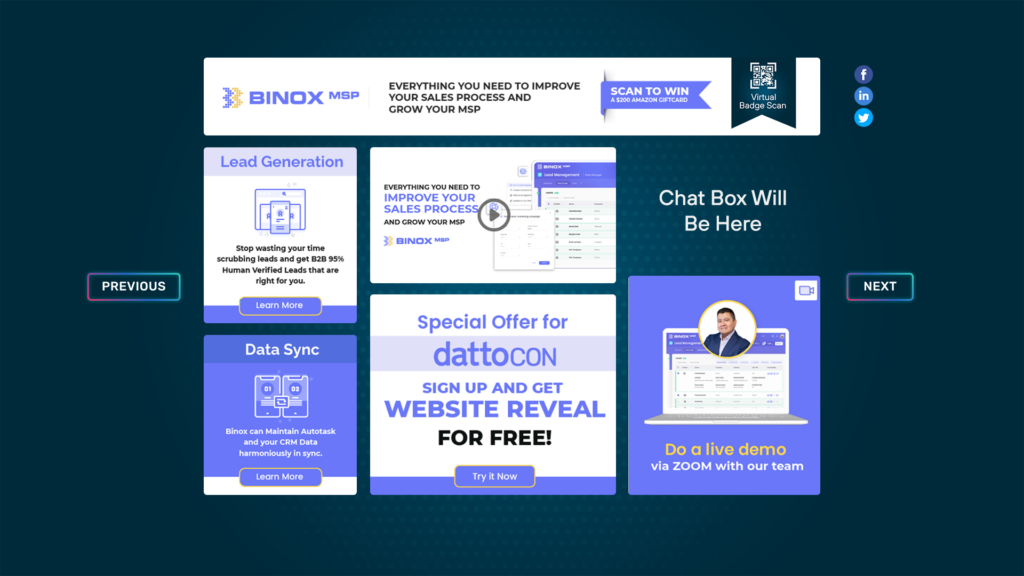 Walter Contreras / October 18, 2021
Binox improves your sales process by sourcing 95% Human verified leads that fit with your target market. While maintaining your PSA and CRM databases in sync.